If you have staff that updated their mobile phone number and/or email addresses in your Mindbody account but it is not updating in your Subsync account, all you need to do is a refresh on Sync Data.
Go to:
My Account
Sync Data
Click Sync under Staff
You will get a success message when completed.  You can go back to your Staff page and see the credentials are updated.  If you do not see the updated information please verify that the credentials are saved into the correct field in Mindbody profiles.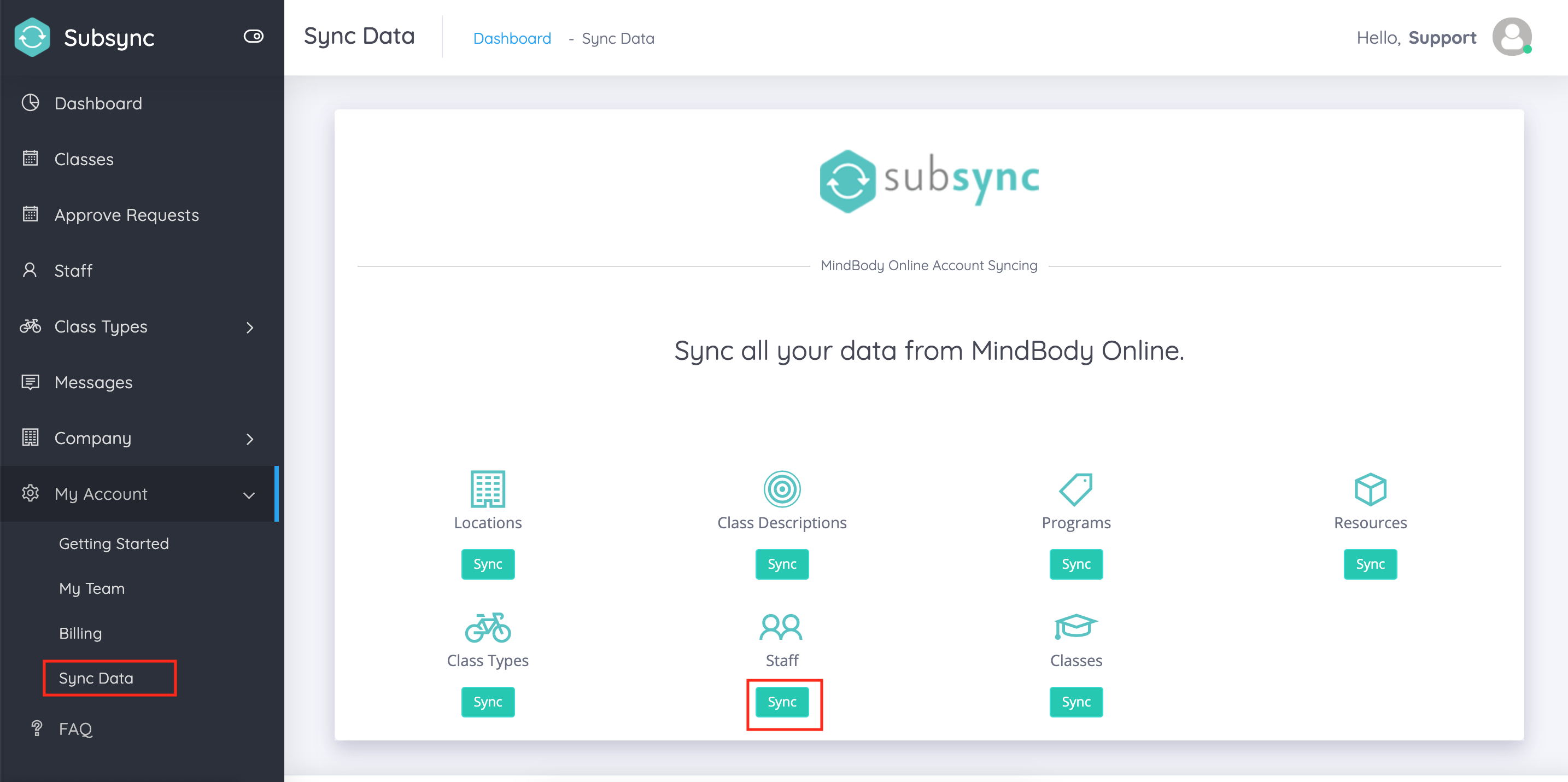 Or you can edit contact info directly from the staff details page.