You will need Studioease's Studio Checkout services for this to feature to be enabled.  Please reach out to our team to enquire.
Once your Studio Checkout services are ready you can login to your account and from the side bar menu click on Staff.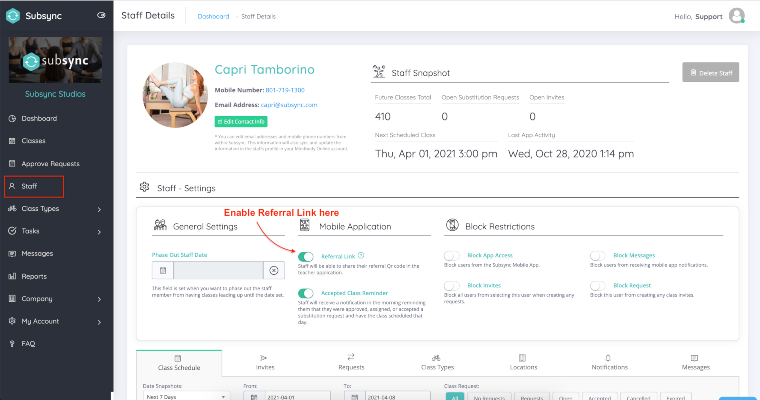 Once you have opened the Staff you would like to have this feature on, you can enable the Referral Link button.  This staff member will now have immediate access to the Referral Link in their app.  Please make sure your staff has updated to the latest app version.