Would you like to add your payment to Subsync's new billing portal? Great. Please log in to your account and from the main menu click on My Account.
Then click on Billing.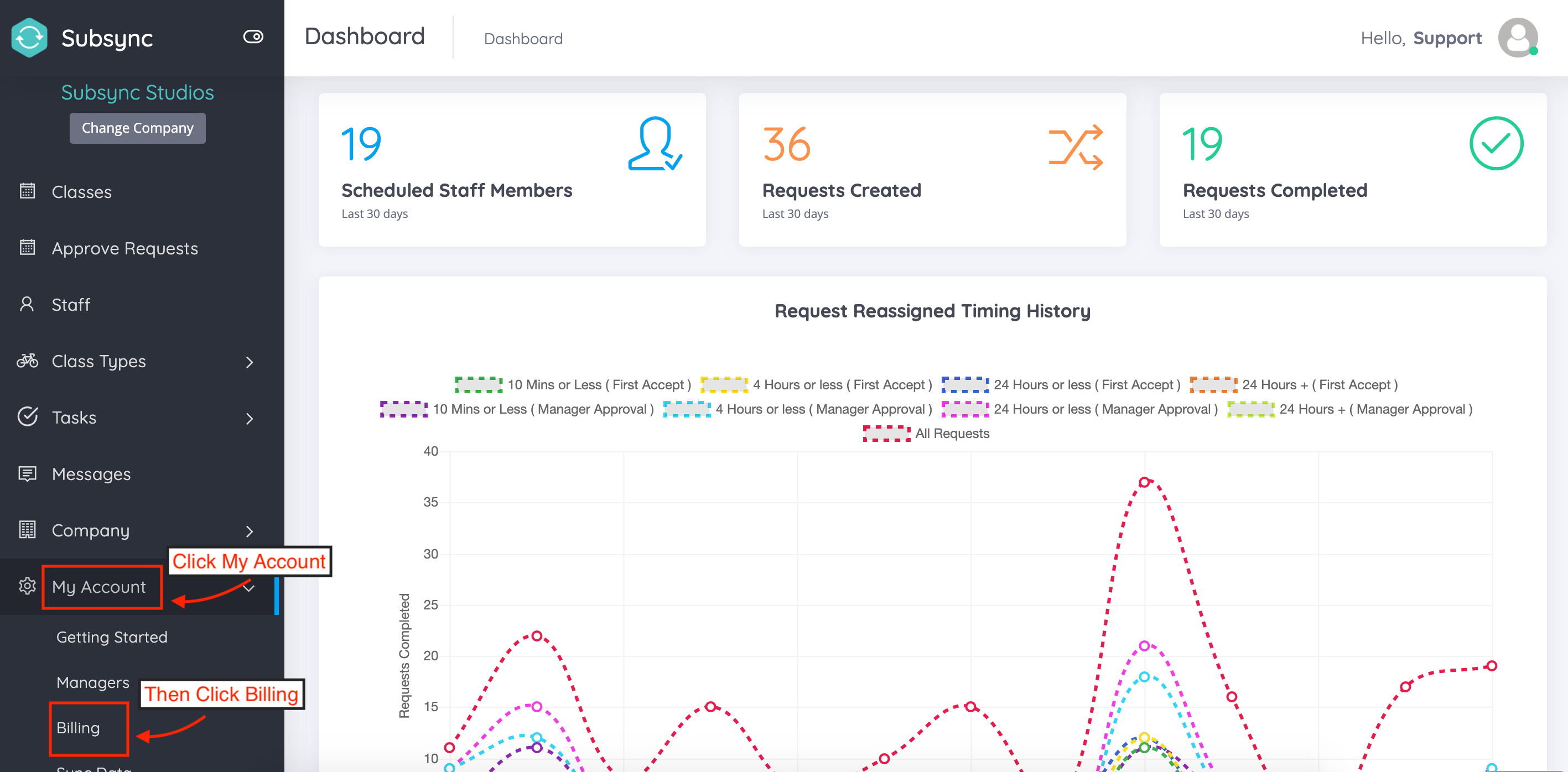 Then click on Login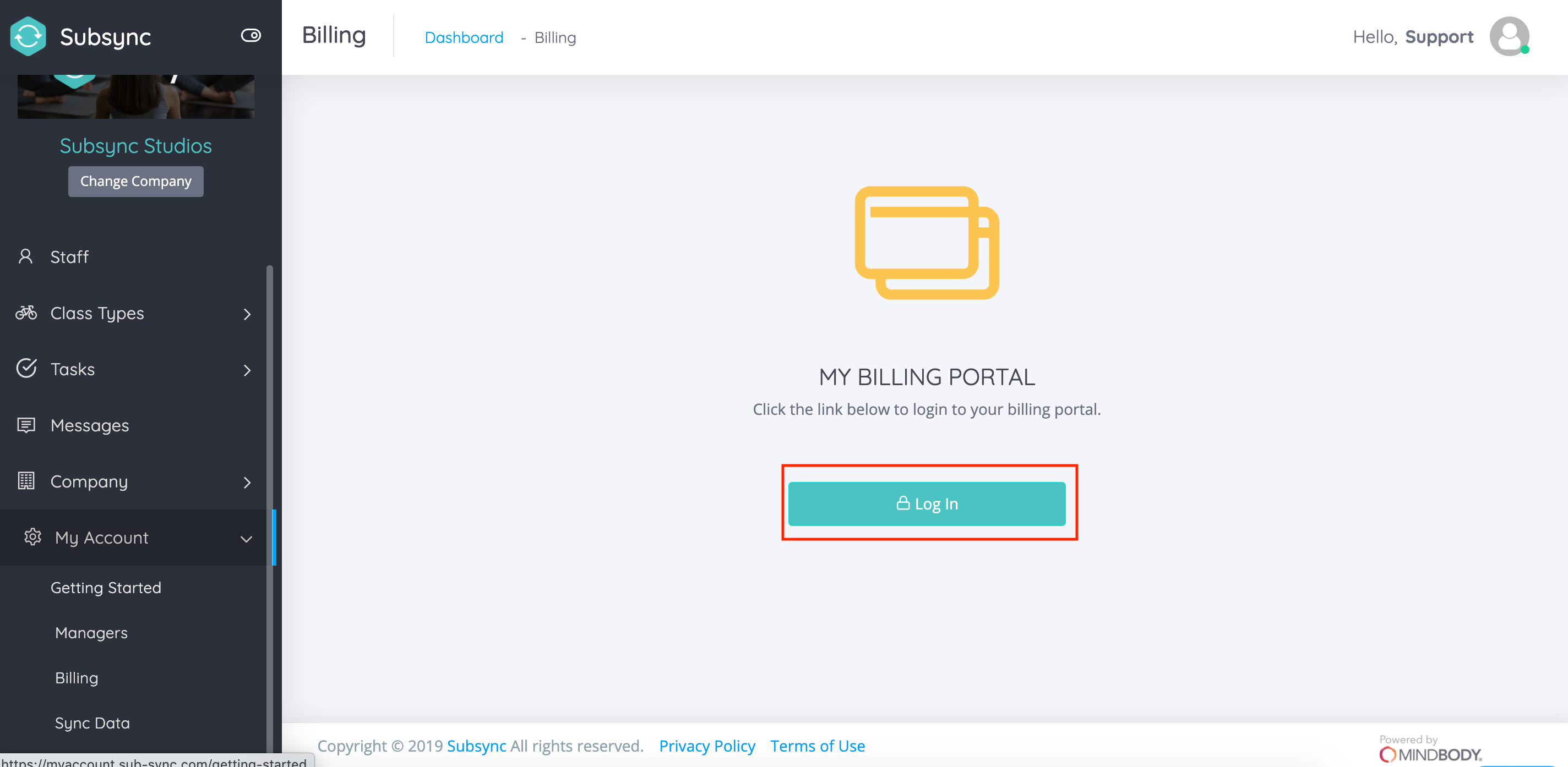 From here you can enter your payment details from Manage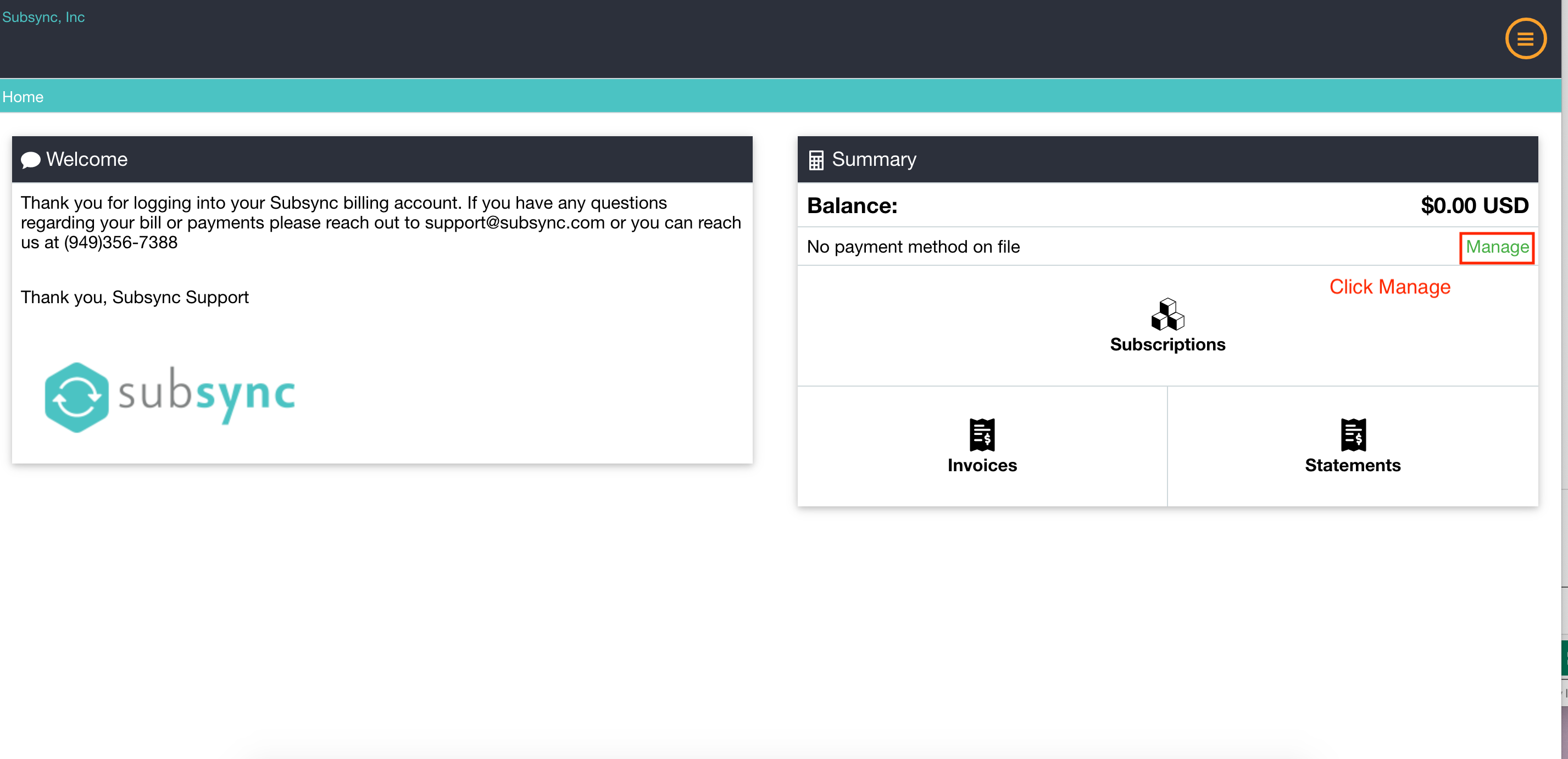 Then click Add
Then add the payment details and click Save.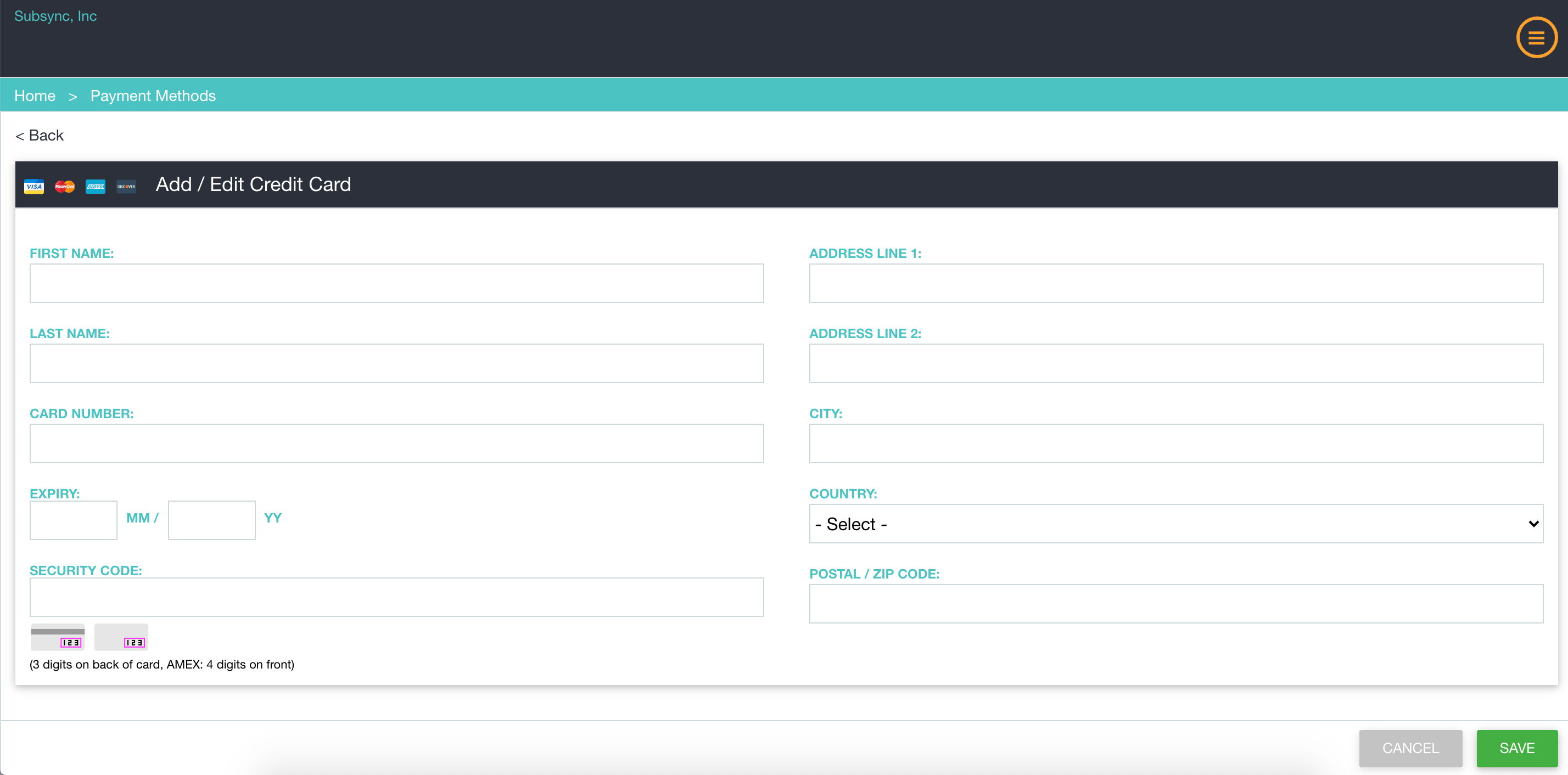 If you have any questions about billing please reach out to Subsync support.